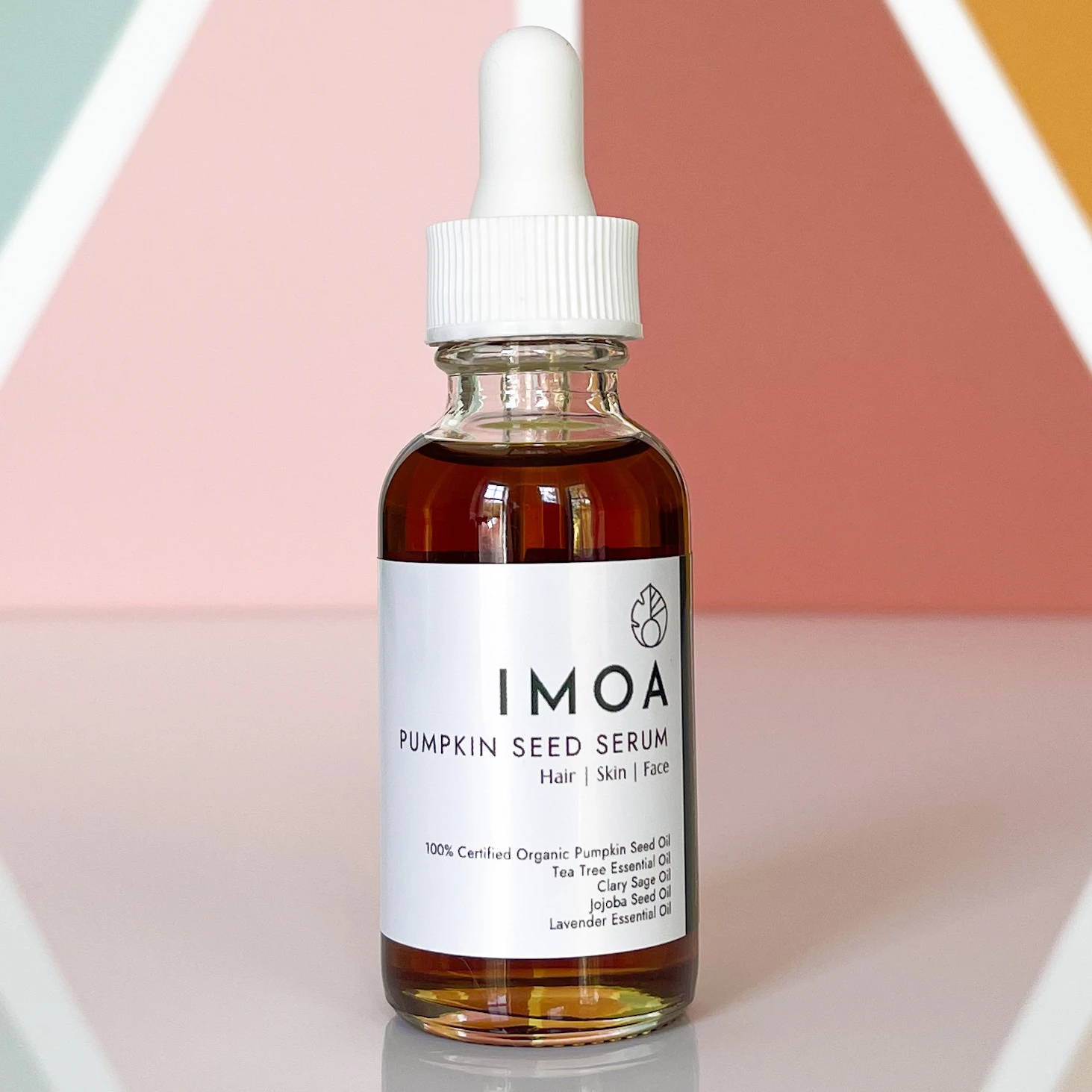 Is pumpkin seed oil beneficial?
Organic pumpkin seed oil is rich in vitamin E, zinc, omega 3- and 6- fatty acids as well as antioxidants. It has tremendous benefits for the skin and hair in terms of hair growth, retaining moisture, fighting free radicals and maintaining a youthful appearance.
Aid in the normal hair growth process.

Soothe a dry, flaky scalp

Soften rough patches on body

Nourishes and moisturizes dry skin

Reduce the look of fine lines and wrinkles

Brighten skin, resulting in a radiant complexion

Combat blemish breakouts
100% Certified Organic Pumpkin Seed Oil
Apply to the scalp to stimulate and rejuvenate hair follicles. Some slight tingling is normal. Gently massage entire scalp.
After showering apply a few drops to the skin and gently massage.
Apply 2 drops to cleansed face and massage gently. For dry skin, apply 1-3 more drops for additional coverage if needed.